Bella Hadid is still soaking up the rays with a series of bikini snaps, proving that summer is a year-round state of mind being a hot girl. The model posted some bikini-clad photos to her Instagram Story and main feed on Sunday.
Bella wore a brown velvet bikini with gold ring accents in a gallery post. She wore the bikini top with a pair of unexpected green and white short-shorts and beaded bracelet stacks on both wrists. Hadid styled her long brown hair in beachy waves that she whipped around in the photos.
READ ALSO: Bella Hadid's Pepto Bismol-Colored Bodysuit Had a Hip-Bone Cutout
Hadid modelled more suits on her Instagram story, including a black two-piece that she wore while lounging in a pool with a sun hat, as well as a bright yellow bikini that she wore while arching her back over the edge.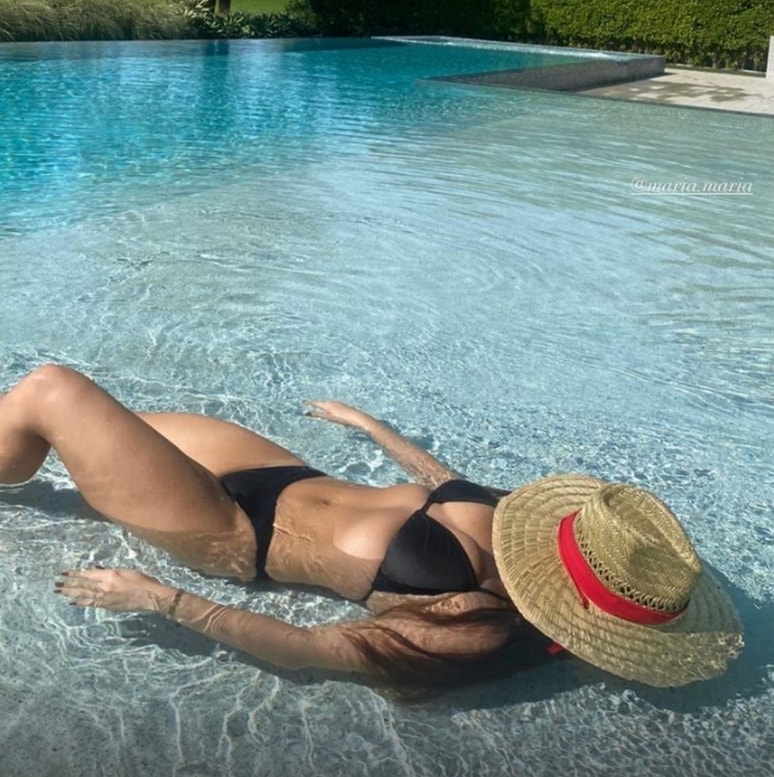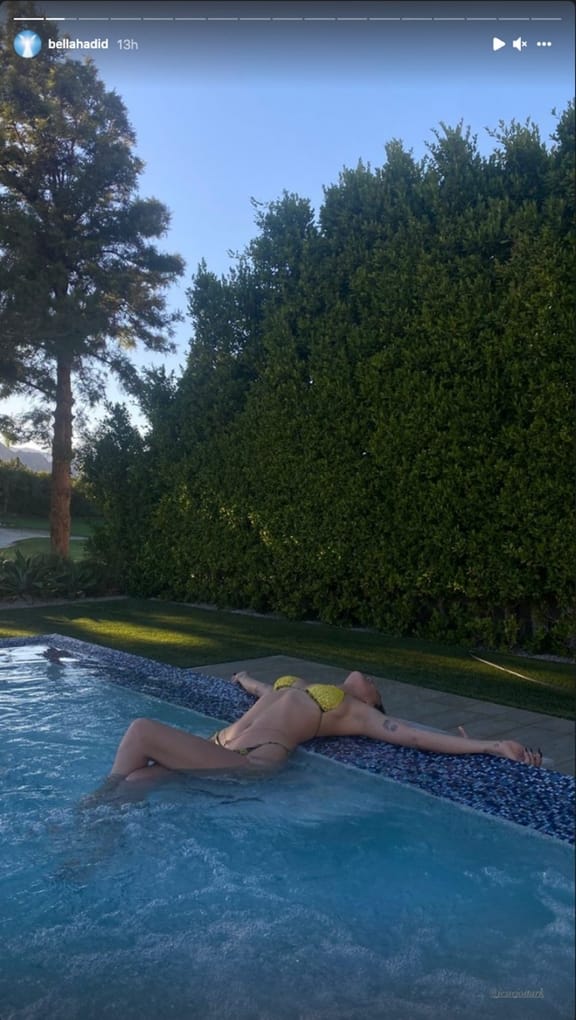 Earlier this weekend, the model shared some behind-the-scenes footage from her Michael Kors photoshoot inspired by James Bond, in which she wore an ultra-cropped Agent 007 tee with black bikini bottoms. We're just putting it out there, but Bella as the next Bond girl would be fantastic.