Zendaya and Tom Holland, co-stars in the Spider-Man franchise, dodged questions for years about whether or not there was more to their on-screen romance. Still, between the second and third instalments of their superhero epic, the two decided to make things official, giving fans everywhere precisely what they wanted. Instead of dismissing rumours that they are more than friends, the two have evolved into one of Hollywood's sweetest couples, offering each other plenty of support for their respective projects and even giving us behind-the-scenes glimpses into their love lives. From their very first swings together on the big screen to significant red carpet moments, here's everything you need to know about what fans have dubbed Tomdaya.
2016
On the set of Spider-Man: Homecoming, Zendaya and Tom Holland had their first official meeting. Of course, Holland claims that everyone on stage is friendly and that Zendaya even gave him advice on dealing with fame, which she knows a little about thanks to her time on the Disney Channel.
"We have the best of friendships. She's incredible, and I adore her "At the time, Holland told People magazine. "I'm a little nervous about dealing with fame…but Zendaya is super famous and has been through it, so I just call her and ask, "How do I deal with being famous?" I'm glad I have someone like her as a friend."
READ ALSO: Caprice Bourret, 50, strips down to a bikini as she's whisked away to Ibiza by her husband after rescheduling six figure birthday party due to Covid
2017
When the two begin promoting the film together, there is bound to be a lot of chemistry off-screen. Rumours begin to circulate, which neither the two confirm nor deny. However, sources close to the two say that they are keeping their relationship private.
In July 2017, a source told People, "They started seeing each other while they were filming Spider-Man." "They've been extremely careful to keep it private and out of the public eye, but they've gone on vacations together and try to spend as much time together as possible."
Zendaya and Holland make light of the situation by joking about it on Twitter.
"Wait wait … my favorite is when it says we go on vacations together HA! I haven't been on a vacation in years! hbu @TomHolland1996 ???" Zendaya sent out a tweet. "Does the press tour count?" Holland responded.
2018
Holland doesn't help matters by posting a photo of Zendaya from the Met Gala to his Instagram account.
READ ALSO: Demi Rose flaunts her eye-popping cleavage in a very revealing denim halterneck top and matching jeans
2019-2020
Naturally, the two of them appeared on multiple red carpets supporting Spider-Man: Far From Home.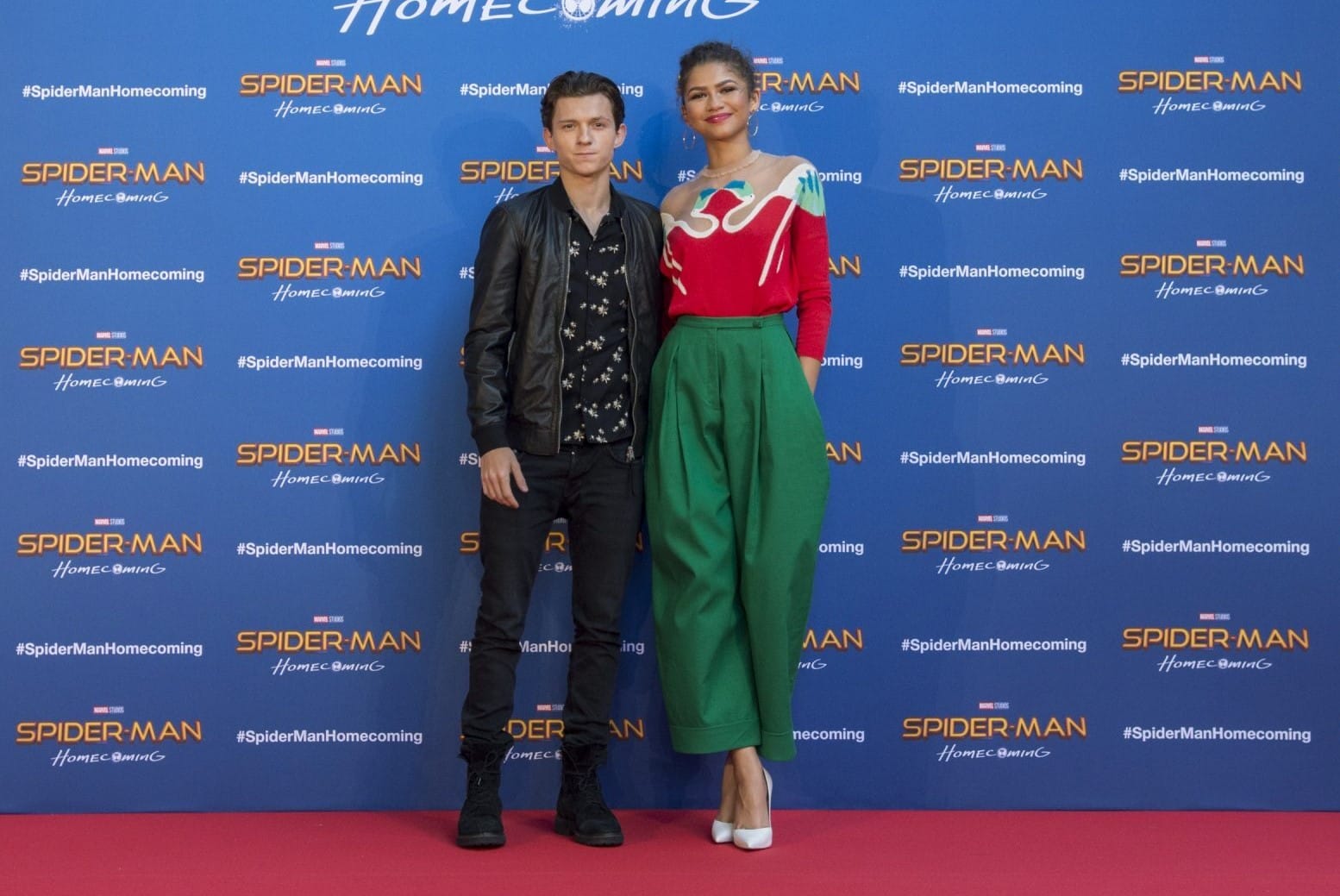 From here, things get a little murky. Zendaya may or may not have been dating Jacob Elordi, her Euphoria co-star (they got snapped on vacation in Greece).
On July 27, 2020, Holland made his Instagram debut with girlfriend Nadia Parks. Elordi and Kaia Gerber eventually become a real couple, leaving Tomdaya fans perplexed and wondering if their web-slinging hero and his real-life MJ are dating.
Parks moved in with Holland during the COVID-19 lockdown, according to the Daily Mail.
"They decided to isolate together, and things have been going great between them," says the source. "Tom has informed friends and family that they are officially dating, and living together so early in their relationship has only strengthened them."
July 2021
Thanks to the paparazzi, hope never dies. In Los Angeles, Zendaya and Tom Holland were photographed kissing. According to Page Six, the two actors were reportedly in Silver Lake with Zendaya's mother, Claire Stoermer. Fans are understandably relieved and ecstatic, propelling Zendaya to the top of Twitter's trending topics.
According to a source, the two help each other stay grounded.
According to the source, "they both challenge and balance each other," with Holland "making her laugh" and Zendaya "really helping guide him through the world of celebrity."
READ ALSO: Daisy Lowe flaunts her figure in a racy cut-out swimsuit
August 2021
The couple attended a wedding of a mutual friend.
September 2021
Holland pays tribute to Zendaya's birthday the following month with a selfie from the Spider-Man set. He writes as Peter Parker in the caption: "Wishing you the happiest of birthdays, MJ. Give me a call when you're ready xxx."