Marking a milestone in Mexico.
Keeping Up With the Kardashians star Kourtney Kardashian gave fans an inside look at her romantic beach getaway with boyfriend Travis Barker on Monday, August 16, with a series of Instagram stories capturing her relaxing vacation. On the beach. Rocker Blink-182 faced his fear of flying after surviving a fatal accident in 2008 that left him with third-degree burns to 65 percent of his body.
READ ALSO: Jennifer Lopez Showing Off Her Natural Curls Before The Photoshoot
Kourtney and Travis were photographed getting on Kylie Jenner's private jet for a weekend trip to Cabo San Lucas, Mexico, on August 14 with Kris Jenner and her boyfriend, Corey Gamble, in tow.
"This has been something that Travis has been working on for some time," a source told about Travis' return to travel. "It's something he wanted to do and get over. Kourtney has been incredibly caring and supportive, and it is through her love, help, and trust in him, she was finally able to do this. The people who have been close to Travis since his accident are so excited. for him ".
The source added: "Travis took his time and he definitely seemed a little nervous. Kourtney was very supportive and helped him every step of the way."
This isn't the first time Kourtney has helped Travis overcome anxiety – the mother of three calmed Travis's fear of heights during his 42nd birthday trip to Utah. Now, however, the happy couple can sit back, relax, and celebrate Travis's milestone.
READ ALSO: Top 9 Best Summer Haircuts For Women
See photos of his luxurious beachfront getaway below!
Rest & Relaxation
"hola, ¿cómo estás?" Kourtney captioned her flirty bikini selfie. 
Poised Pose
"It's the toe point for me," Kourtney joked as she posed for a pic.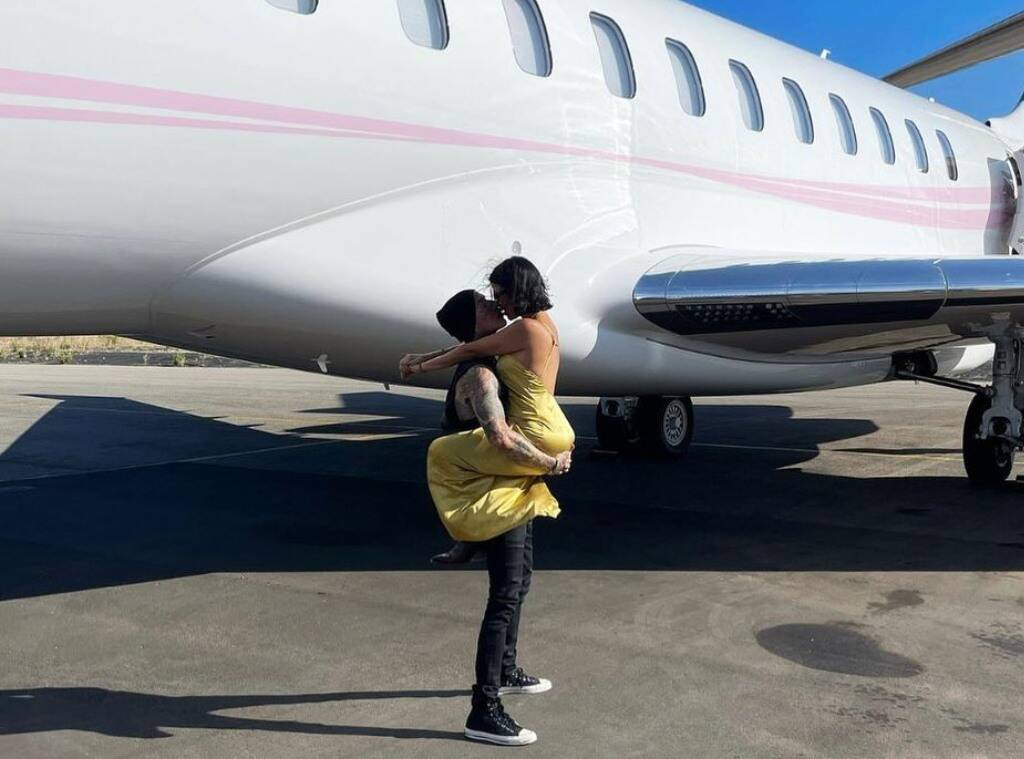 Ready, Jet, Set!
Travis credited girlfriend Kourtney for giving him strength to travel again. "With you anything is possible," he wrote on Instagram. Kourtney replied, "Anything and everything with you." Aw!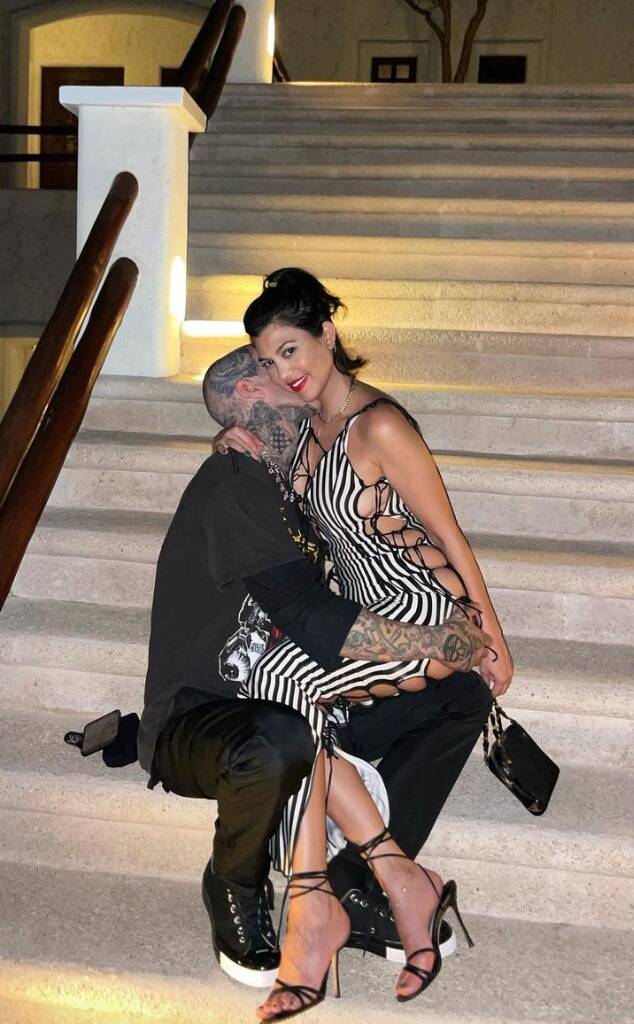 Sultry Snack
Travis' appetite for Kourtney is insatiable thanks to a steamy pic of their night out. "Yummy," Kourtney sexily captioned.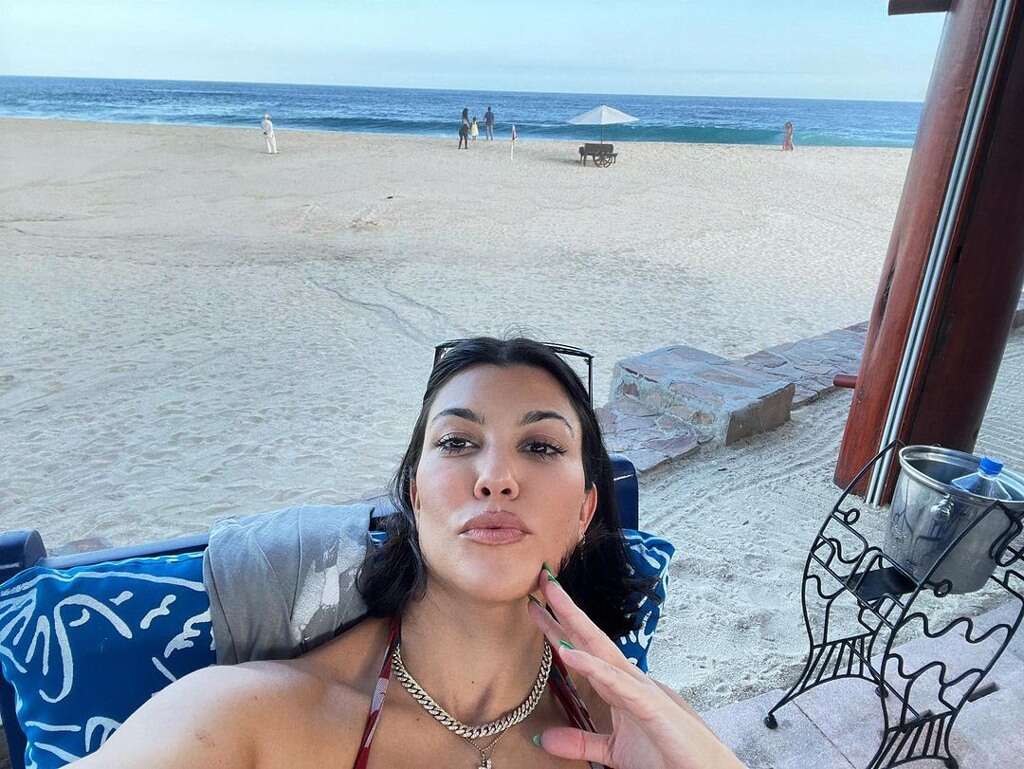 Views
The Keeping Up With the Kardashians star showed off her new cropped 'do.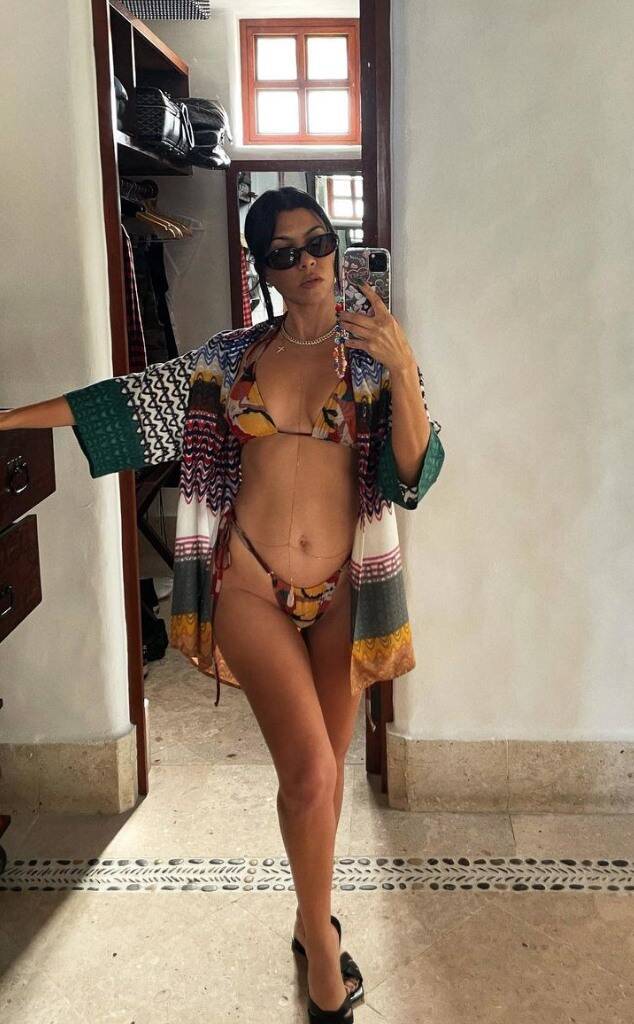 Feeling Herself
Kourtney Kardashian snapped a mirror selfie wearing a printed robe and matching swimsuit. "Obsessed with this bikini," she wrote.
Welcome Party
Kourtney Kardashian shared a video of a mariachi band welcoming the group as Kris Jenner documented the musical moment.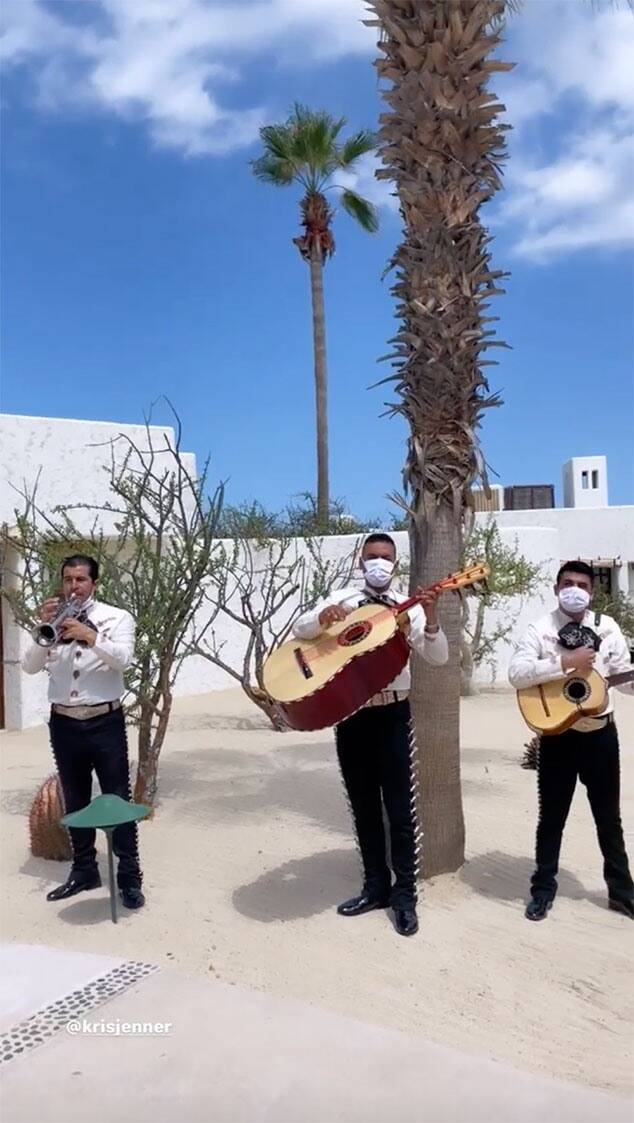 Three Amigos
The trio of musicians performed traditional Mexican music upon their arrival.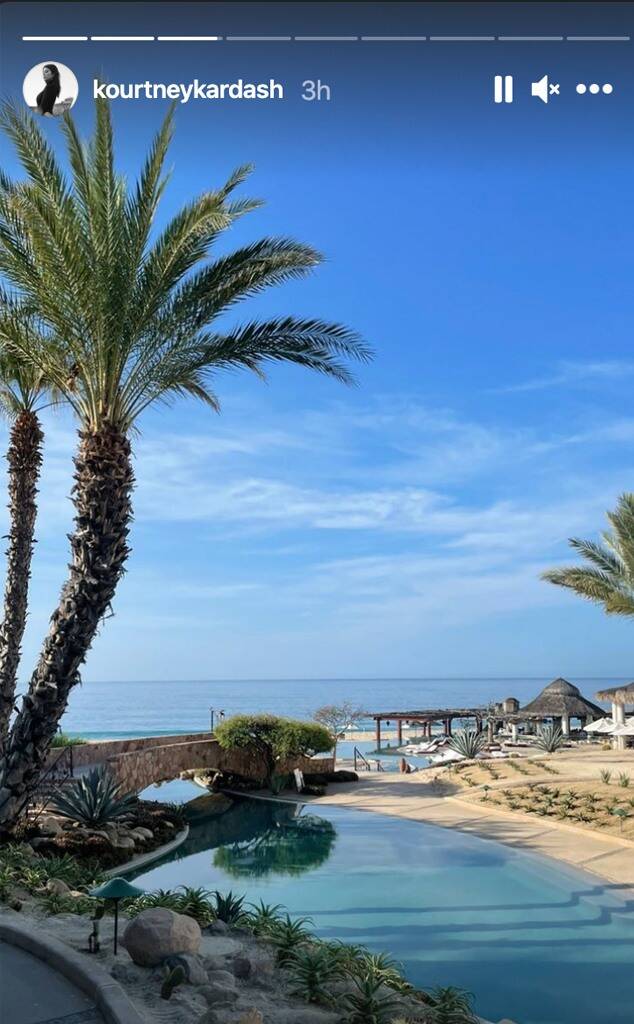 Mirror Image
Kourtney Kardashian snapped a serene pic of the blue sky meeting the ocean beyond a hotel infinity pool on Aug. 16.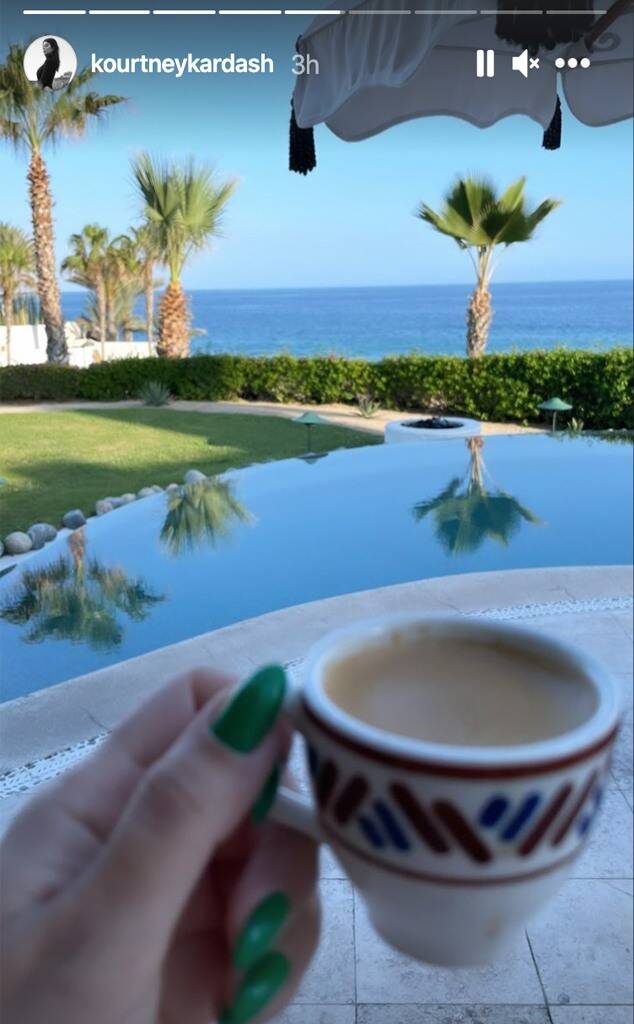 Morning Shot
Kourtney Kardashian sipped a mini espresso on Aug. 16 to start her weekend in paradise.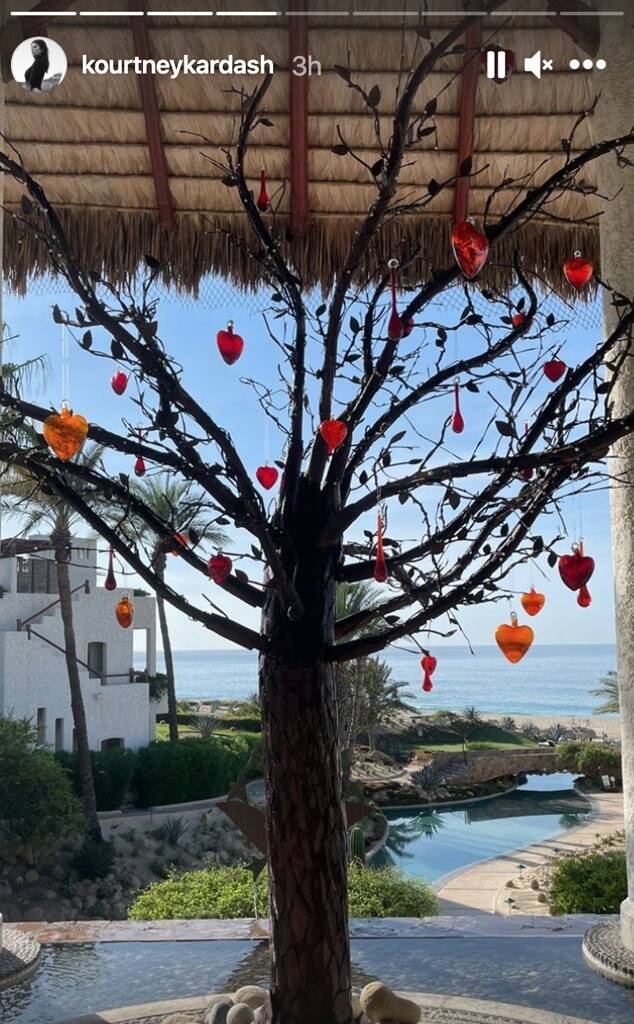 Tree of Life
Love blossoms here! An indoor tree hung with hearts overlooks the infinity pool in a peaceful pic. 
Margaritaville
This artful pic landed on Kourtney's IG on Aug. 16 featuring a salted rim and an ice cold margarita.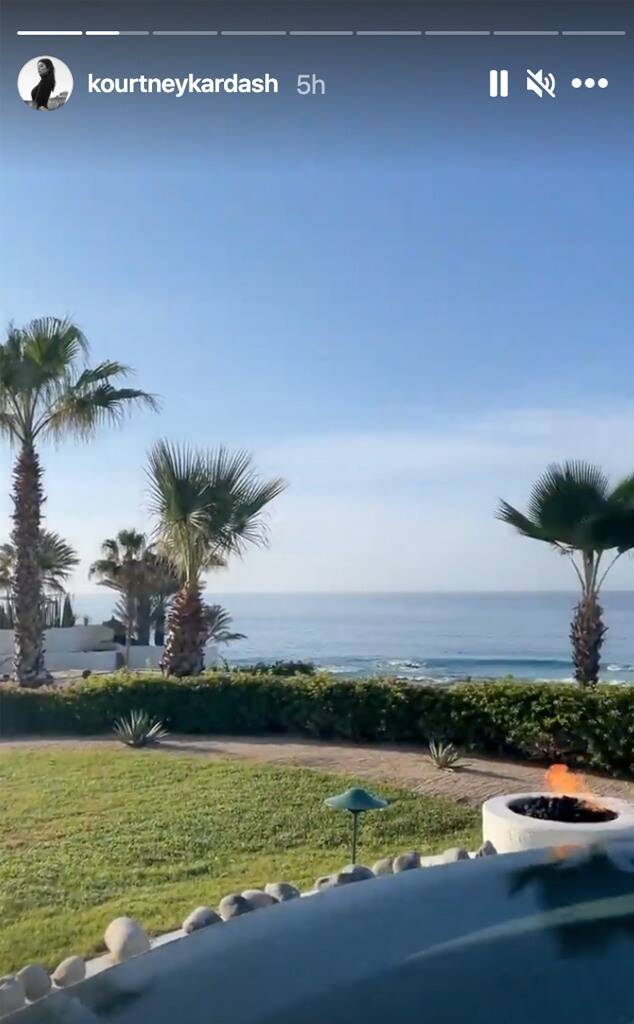 Ocean Breeze
A video showed a slight breeze ruffling palm trees as Kourtney and Travis Barker enjoyed the resort.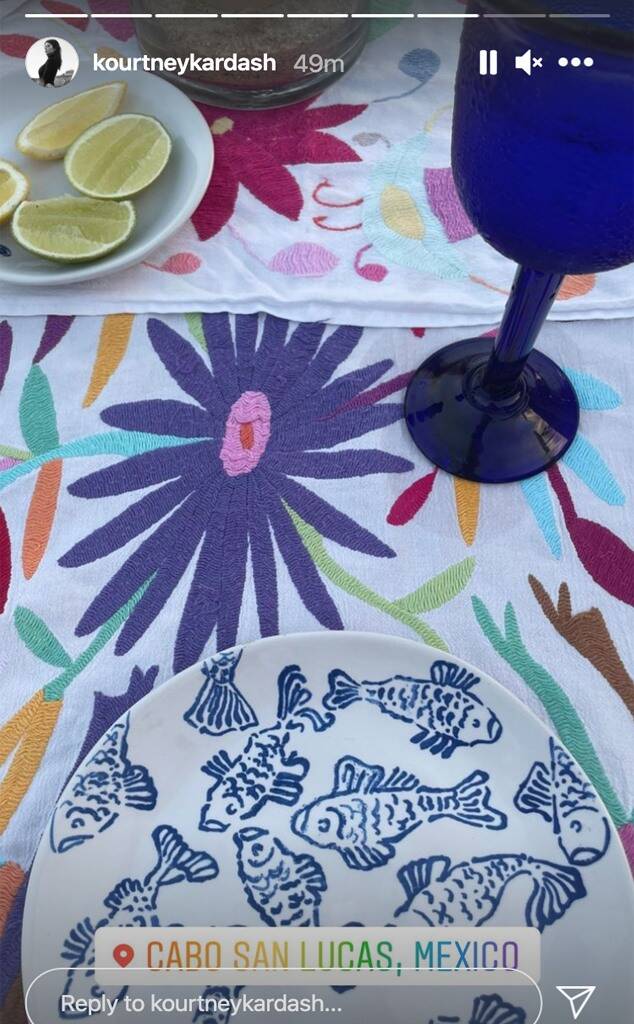 Festive Fiesta
Kourtney Kardashian shared the fun printed dinner plates and tablecloth while in Cabo San Lucas.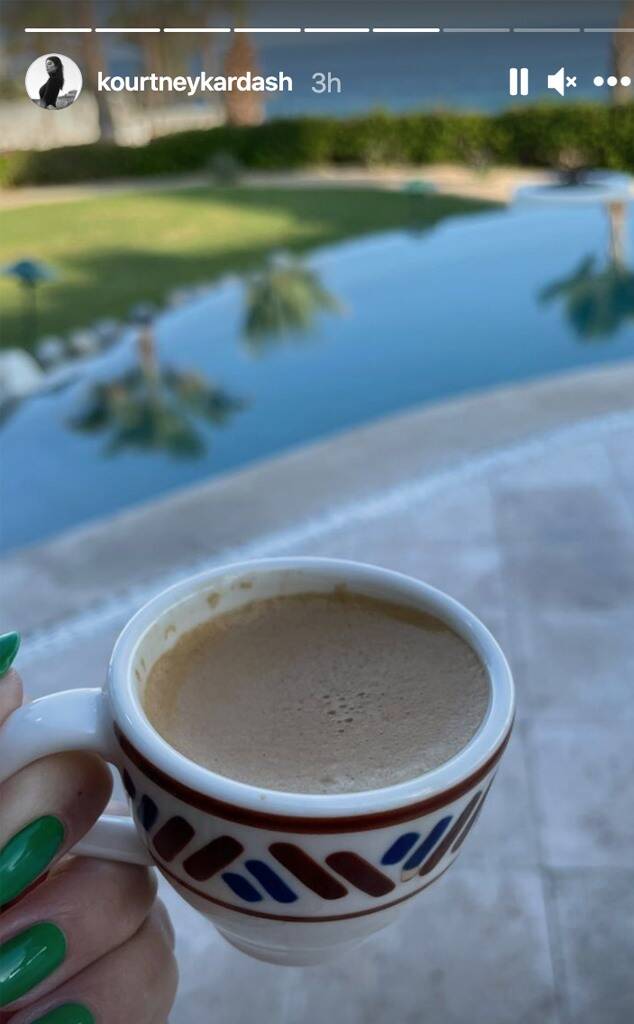 Café All Day
Kourtney Kardashian and her green nails clutched a mini cup of joe.
Cheers to Paradise
A margarita awaits on the perfect summer day at the beach.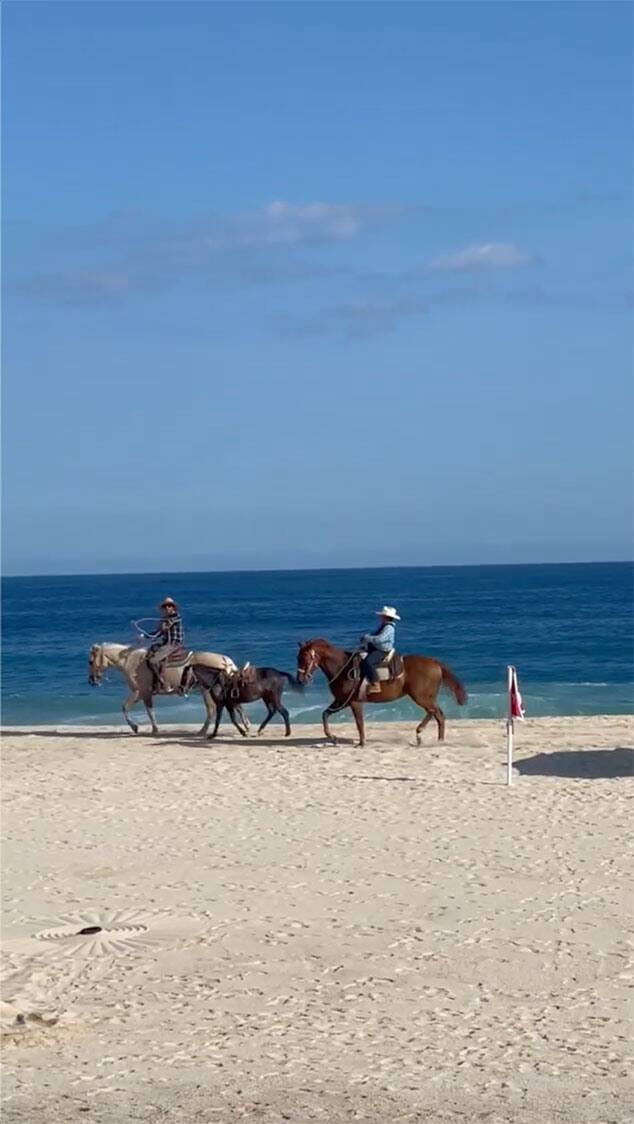 Yee-Haw
Kourtney Kardashian captured men riding horses along the gorgeous coastline.