Megan Fox 's fashion show isn't slowing down. She appeared to the 2021 MTV VMAs in a naked dress with a visible bedazzled thong after dominating the play in one of her classic monochromes looks at the Moschino fashion show and following that spectacular ensemble with a lingerie-as-business casual 'fit.
While she's no stranger to barely-there outfits — remember her Mugler moment at the Billboard Music Awards? — and while it's not uncommon to see megawatt stars walk the red carpet in a nude gown, Fox's extremely visible underwear is exceptional. Naked dresses usually are about hiding particular body parts and creating a seamless illusion with invisible underwear and properly placed beading or adornment. Still, Fox's underwear was an eye-catching addition to her sheer dress.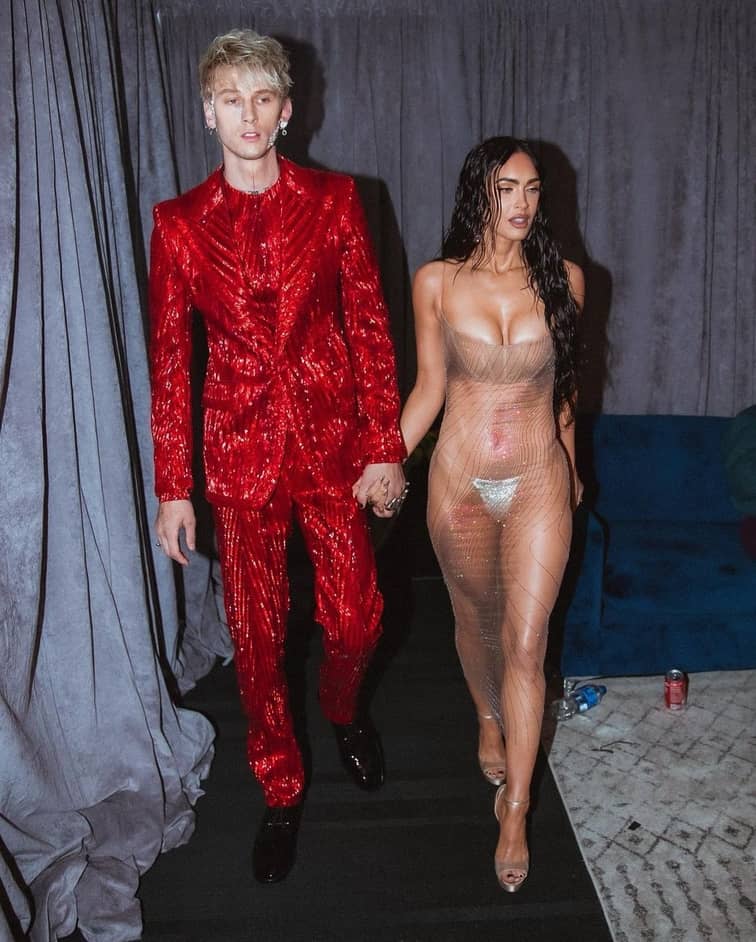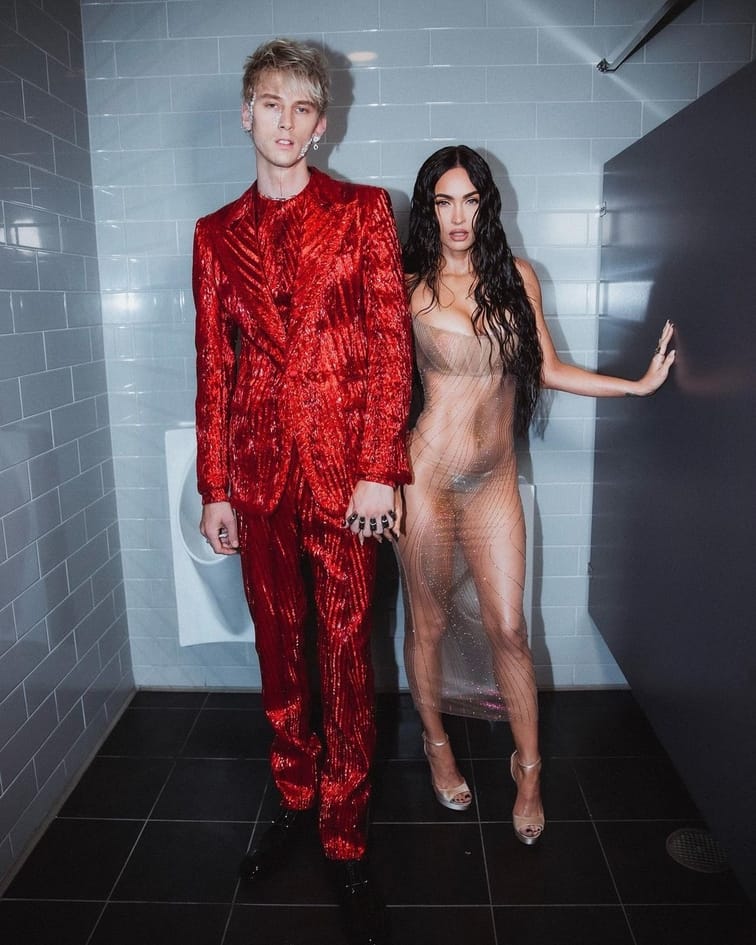 READ ALSO: Megan Fox and Kourtney Kardashian Introduced Their "Future Baby Daddies" at MTV VMAs 2021
In addition to Fox's lingerie-inspired bodice, the sheer gown had the traditional trappings of a nude dress, such as swaths of beading and vertical panels. Still, the back of the dress — or Fox's blingy thong, to be precise — will undoubtedly get people talking.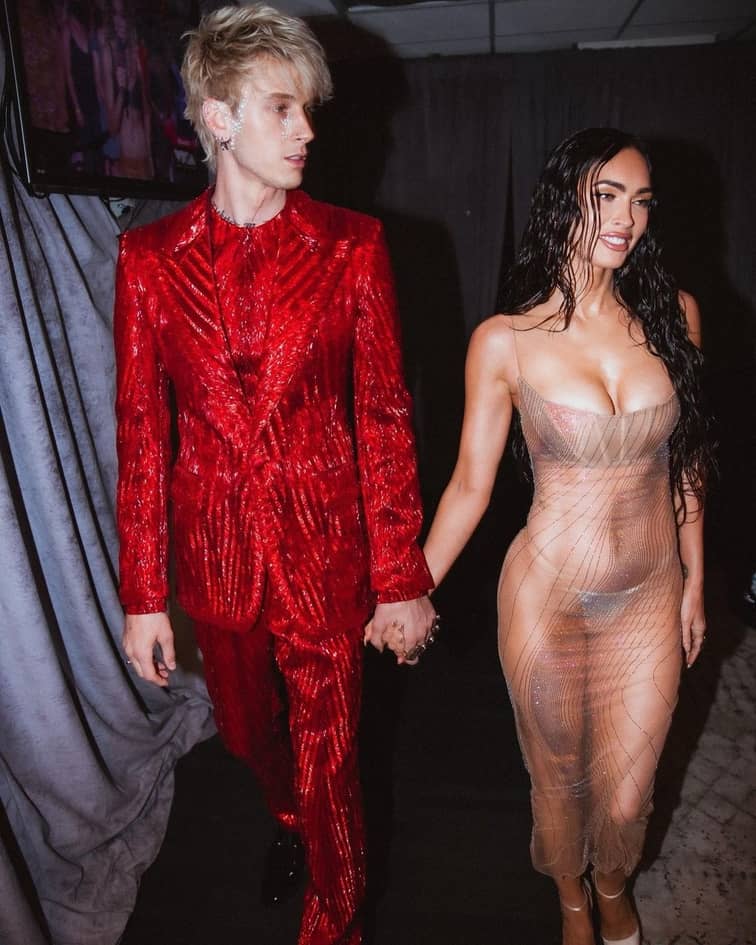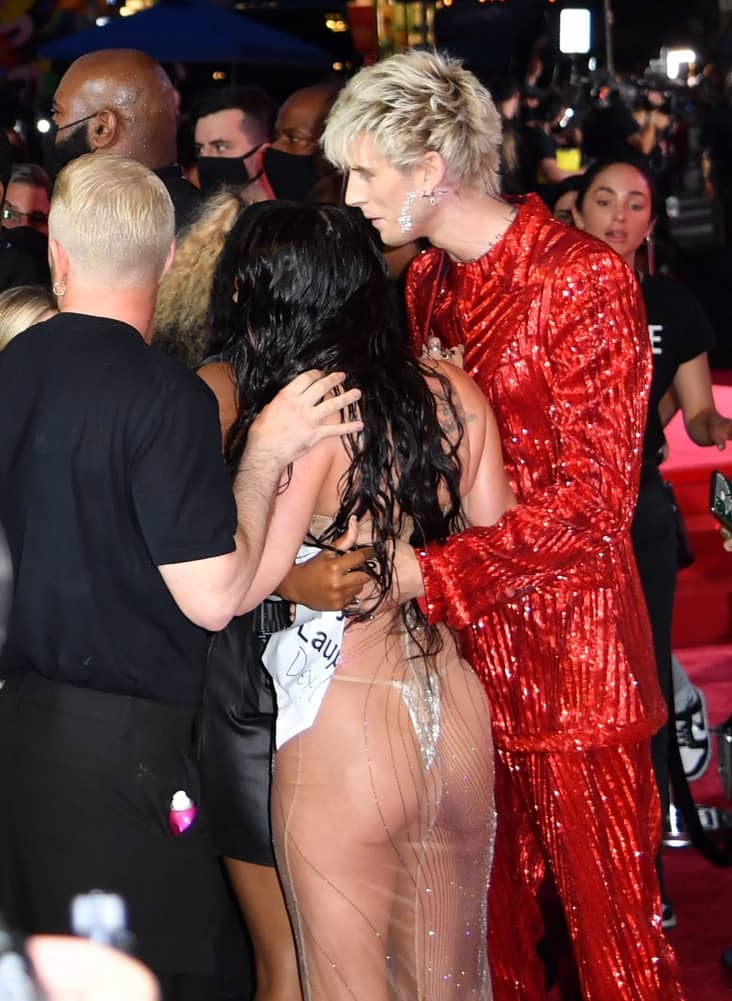 READ ALSO: Gigi Hadid Paid Tribute to Baby Khai with Her Look on the Moschino Runway
Machine Gun Kelly, Fox's boyfriend, arrived wearing face makeup that appeared to be appliqued pearls down his jawline and one side of his nose, in place of a black tongue and long, statement nails. Aside from his shining, allover-beaded scarlet suit, he also donned a set of rings that appeared like metallic fingertips.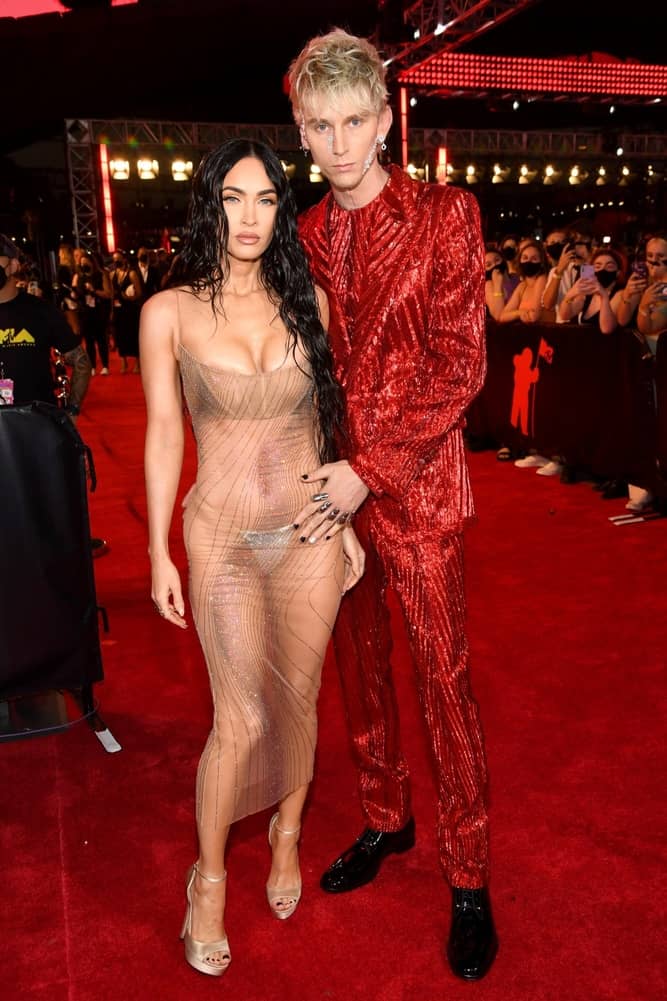 The VMAs are famed for their memorable attire, and it appears that Meghan Fox and her flame joined the ranks of Lil' Kim, who memorably wore a purple pasty, and Lady Gaga, who appeared in an outfit made of raw meat in 2010.