According to reports, Rihanna plans to open physical stores for her Savage x Fenty lingerie line in the United States next year.
Christiane Pendarvis, the 33-year-old billionaire's brand's chief marketing and design officer, has stated that they can 'absolutely see some stores in 2022' for those 'customers who don't feel comfortable purchasing online.'
READ ALSO: 'My body, my f*****g choice': Billie Eilish SLAMS Texas abortion law in on-stage rant at Austin City Limits Festival and reveals she planned on cancelling her appearance to 'punish the state'
According to Business Insider, stores in Europe may be in the works, though no firm plans have been made at this time.
Rihanna's third Savage x Fenty runway show was released on Amazon Prime Video last month.
The performance took place just weeks after the 'Rude Boy' singer was named a billionaire.
According to Forbes, Rihanna's net worth has risen to $1.7 billion after joining the billionaire club thanks to her massively successful music career and her fashion and beauty brands.
READ ALSO: Maya Henry displays a scar on her breast while dressed in a plunging cut-out jumpsuit as she leaves Paris Fashion Week show
She simply replied, "God is good," when asked by a 247Paps.TV photographer what it means to be a "self-made billionaire."
According to the publication, her impressive earnings make her the world's wealthiest female musician.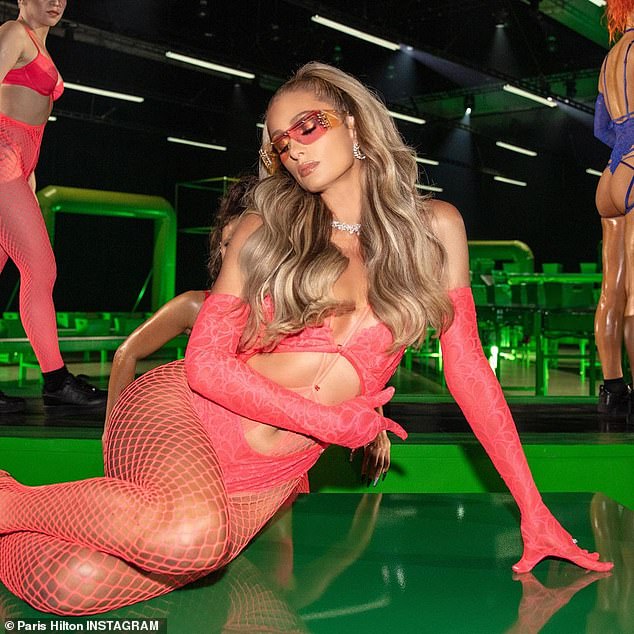 While the Bajan beauty is listed as the wealthiest female musician, most of her earnings come from her fashion and beauty businesses.
According to the publication, Rihanna's net worth is estimated to be $1.4 billion, thanks to her 50% stake in Fenty Beauty, which she launched in September 2017.
Rihanna 's shade-inclusive make-up line has since expanded to include Fenty Skin and a Fenty fragrance.
READ ALSO: Braless Gigi Hadid showcases her abs in an daring orange cut-out crop top and silver low-waisted skirt at the Coperni show for Paris Fashion Week
Her size-inclusive lingerie line, which she debuted in2018, is thought to have contributed another $270 million to her earnings.