The Dior show had an unexpected guest this Paris Fashion Week: a protester on the catwalk. Although recent brand shows have featured intentional protest messages from creative director Maria Grazia Chiuri, this particular message was not approved. During Tuesday's show, a woman carrying a banner that read, "We are all victims of fashion" with the extinction symbol, used by environmental activists, painted in the corner, walked down the catwalk.
According to a report by Women's Wear Daily, the activist group Extinction Rebellion claimed responsibility for the protest and was also seen outside the show with similar banners.
Interestingly, the move caused a bit of confusion among the guests as, apparently, the guards fit the lineup perfectly.
"It was a surprise for everyone," Christian Dior Couture President and CEO Pietro Beskari told the outlet. "It was done so so well that you couldn't tell what it was."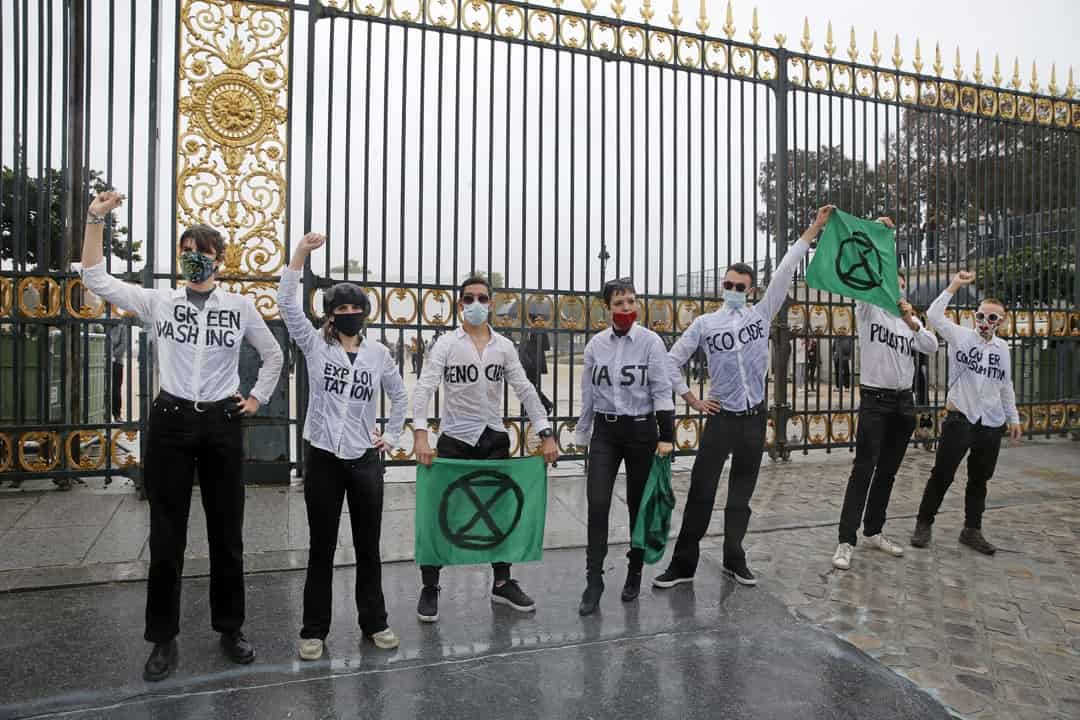 Sidney Toledano, President and CEO of LVMH (Moët Hennessy Louis Vuitton) Fashion Group added: ″ I had no idea what was going on. I saw the girl go by and it looked like she was walking in the show. I do not think we are destroying the planet. We are committed to reducing our environmental impact by reducing our CO2 (Carbon Dioxide) emissions, tracking our raw materials. They shouldn't be targeting us. I think there are industries that pollute much more. ″ (Although, of course, there are other industries that cause pollution, fashion is not innocent and has overproduction, waste and labor problems).
Toledano added that he did not believe the message was ″ clear ″. "It was not nasty or aggressive," he said. ″ You couldn't tell if it was part of the program or not. "
Protesters and intruders aren't new to fashion week. From the famous PETA protesters throughout the 1990s and early 2000s to the famous Gigi Hadid fight throwing a Chanel crasher in 2019, it seems like it's a tradition that's here to stay.