During Milan Fashion Week, Dua Lipa not only walked but also opened the runway. The pop star made her catwalk debut at Versace and fit right in a while strutting out to songs from her own album alongside seasoned supermodels Gigi Hadid, Naomi Campbell, and Irina Shayk.
Dua wore a sultry skirt suit that included a black jacket with an ab-revealing cutout on the side and a matching skirt with a slit held together by oversized safety pins for her first appearance. She completed her look with a pair of square-toed platform sandals, a pair of mismatched earrings, and a generous swipe of bright green eye shadow.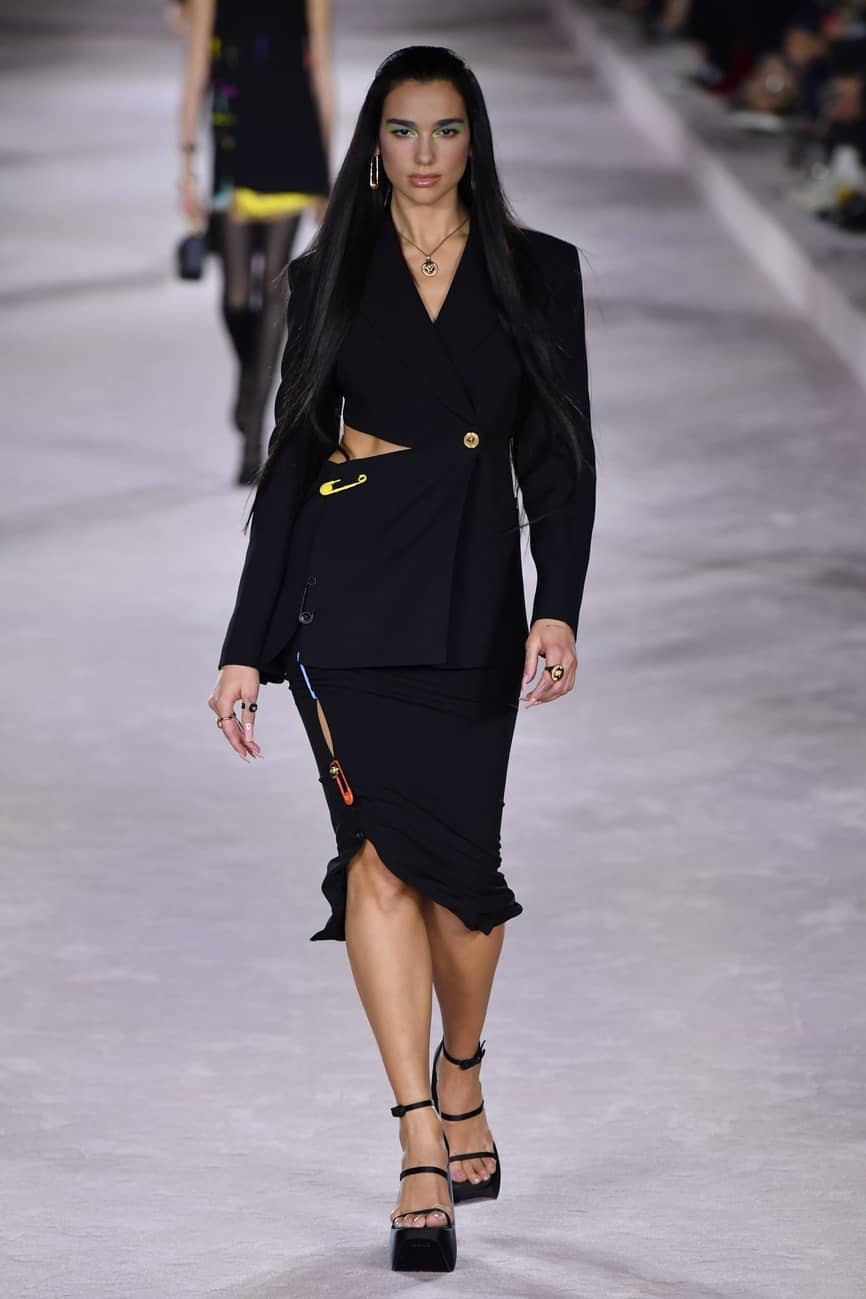 Dua Lipa closed the show with a second appearance on the runway, this time in an iridescent pink crop top and high-slit skirt (similar to her Grammys gown).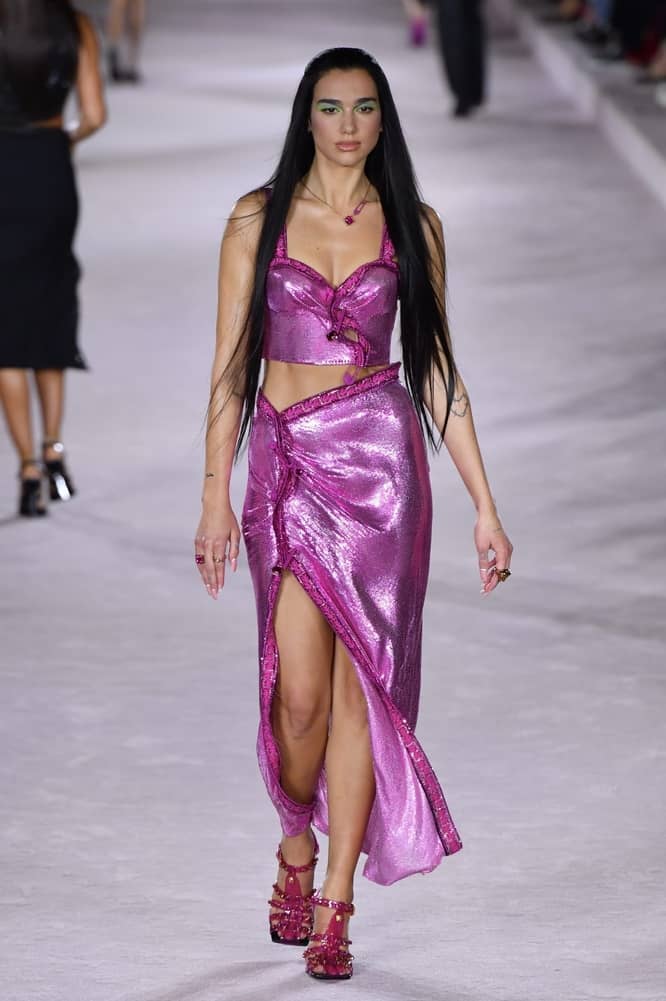 READ ALSO: Dua Lipa Wore a Pearl-Embellished Denim Bustier with Matching Jeans
Dua took to Instagram after her epic runway moment(s) to reflect on the experience. "Such an honor to open and close the @versace show tonight in Milan," she captioned a slideshow of photos and videos from the event. "I'll always be your Versace girl, @donatella versace #versacefw21 – I am in awe of you and your teams. Thank you to the entire team who made tonight possible."
Dua posed in front of a billboard of herself for Versace's latest ad campaign the next day, still levitating from the night before. Lipa captioned her photo, which she wore with coordinating pants, a button-down, and a sweater vest that all covered the brand's logo: "I like big billboards and I cannot lie."