Kendall Jenner proves that cropped tops and cutouts aren't just for the summer.
On Friday, she wore a cropped torso daisy-printed sweater vest in black and white. The model completed her look with a black shoulder bag and rectangular sunglasses while wearing her ab-baring top with black trousers and chunky loafers.
Jenner's outing follows her sister Kourtney Kardashian's dinner with Kardashian's boyfriend, Travis Barker, in New York City. The model wore a mesh printed dress with PVC heels and a burgundy handbag for the evening out. According to the Daily Mail, she also attended an event in the city for her 818 Tequila brand, where attendees were given a taste of tequila.
Kendall Jenner shared photos of herself with a horse, farmers among the agave plants, and strategically placed bottles and glasses of 818 after the brand was called out for cultural appropriation during its initial launch in February.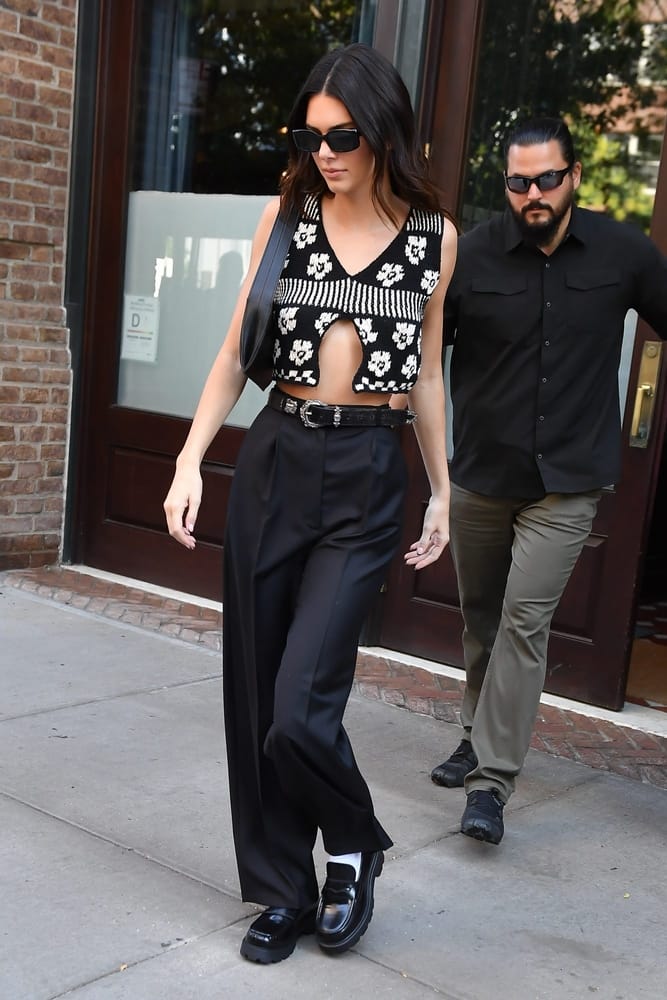 READ ALSO: Olivia Wilde Posed Completely Nude for True Botanicals' New Campaign
"Learning about this beautiful place, its [sic] beautiful culture, and the beautiful people has been an incredible experience!" 'At the time,' she wrote. "@drink818 has launched in California… we'll be rolling out to the rest of the US throughout the summer, so stay tuned!!!"