East Highland's adolescent population has returned! After much anticipation, Season 2 of HBO Max's beloved high school drama Euphoria premiered on the streamer in early January, and we seriously couldn't think of a better way to start the New Year.
There are eight episodes in total this season, each lasting about 45 minutes. Euphoria is released weekly on HBO Max instead of all episodes at once as it is on other streaming services. So, bestie, you have two options: (1) Continue to wait every week like it used to be, or (2) continue to wait, let the episodes pile up, and then binge the entire season at the end of February. It's up to you!
Whatever option you choose, you'll need to know the release dates for each episode so you can, you know, plan ahead. We've got you covered—everything here's you need to know about watching Euphoria.
WHEN DOES EUPHORIA COME ON?
Euphoria episodes air on HBO Max on Sundays at 9 p.m. EST. To be honest, you'll probably want (need) to set aside an extra 30 minutes after watching this show to quietly meditate and process all of the chaos and happenings!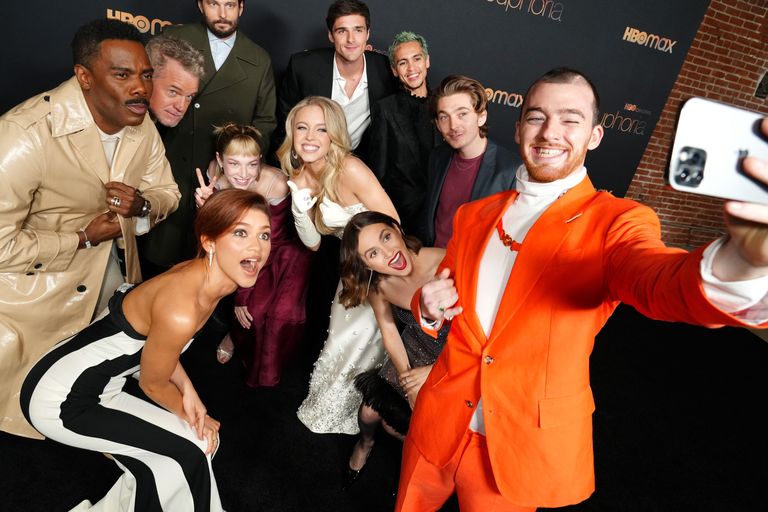 WHAT DATES ARE THE EUPHORIA EPISODES AVAILABLE?
Although the first two episodes have already been released, here is the rest of the season's schedule:
Sunday, January 23rd, Episode 3
Sunday, January 30th, Episode 4
Episode 5 will air on Sunday, February 6th.
Episode 6 will air on Sunday, February 13th.
Sunday, February 20th, Episode 7
Episode 8 (Euphoria's season 2 finale) airs on Sunday, February 27.